Bolts Manufacturers, Bolts Suppliers, Bolts Exporters, Bolts Importers.
Bolts Manufacturers in Mumbai, Bolts Suppliers in Mumbai, Bolts Exporters in Mumbai, Bolts Importers in Mumbai.
Bolts Manufacturers in India, Bolts Suppliers in India, Bolts Exporters in India, Bolts Importers in India.
Din, Astm, Bs Bolts, Stainless Steel Hex Bolts, Duplex & Super Duplex Steel Heavy Hex Bolt, Alloy Steel Hex Cap Screw, Bolts Manufacturer & Stockist.
The foul material for the whole thing degree of Stainless Steel Hex Bolts is gotten from certified aces who fill in according to the set present day focal points. Our retrogressive trade off engages us to make the correct thought of these Duplex Steel Heavy Hex Bolts, as required by the clients. Our stringent quality controls guarantee flawless quality. While glancing around, one could without a great deal of a stretch see that, everything is settled and got together in light of these Nickel Hex Cap Screw. The accomplishment behind the developing Super Duplex Steel Hex Screws in industry is everything that is stirring up nowadays.
We offer the same in various evaluations, for example, Stainless Steel 304/304H/304L Bolts, Duplex Steel UNS S31803 and UNS S32205 Bolts, Monel 400/K500 Bolts, Inconel Bolts, Hastelloy C22 Bolts, and Alloy 20 Bolts.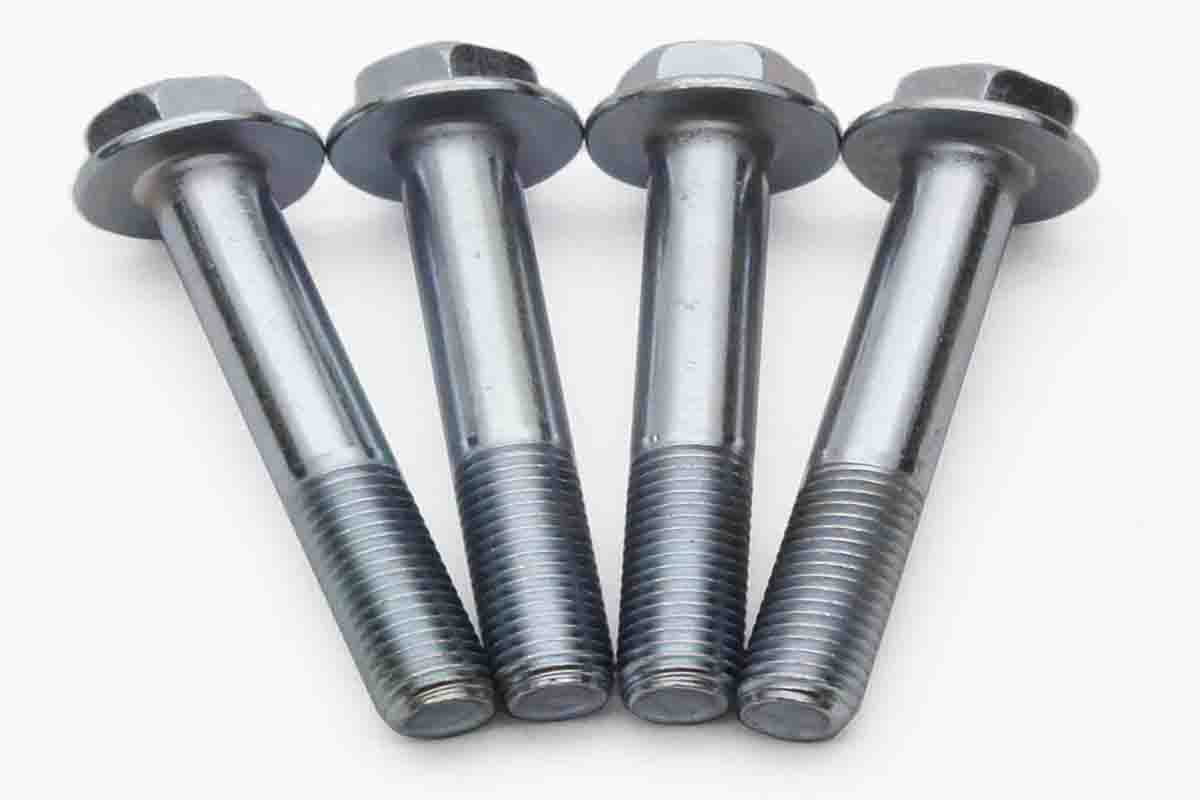 We offer a wide extent of this Stainless Steel Socket Cap Screw that is accessible in various sizes and estimations. Purchase Titanium Bolts in driving business division cost from us. In like way, our total thing go is changed by the finishes of the customers. A gander at the present vehicle industry will enable a man to see how these Stainless Steel Countersunk Slotted Screws in industry has given them the light weight, continuously serious, and trust excellent secure making the vehicles of today speedier and more grounded and still light in weight, than at later.
Bolts Specifications
| | | | |
| --- | --- | --- | --- |
| Standard | Length | Size | Type |
| DIN, ASTM, BS and all International Standards | | M3 - M56 | 3/6" to 2" | Custom Sizes | Bolts, Stud Bolts, Hex Head Bolts, Socket Hexagon Head Screw Anchor Bolt, U- Bolts, J Bolts, Mushroom Head Square Neck Bolts, T-Head Bolts, Eye Bolt, Foundation Bolts, Structural Bolts. |
Other Types Of Bolts
Stainless Steel Bolts :
AISI 302, 304, 304L,316, 316L, 310, 317, 317L, 321, 347, 410, 420,904L etc.
Duplex & Super Duplex Steel Bolts :
ASTM / ASME A815 UNS No. S31803, UNS No. S 32205, UNS No. S 31254, UNS No. S 31550, UNS No. S 32750, and UNS No. S 32760
Carbon Steel Bolts :
ASTM A307, A193
Alloy Steel Bolts :
ASTM / ASME A/SA 193 / 194 B 6, B 7/ B 7M, B 16, 2, 2HM, 2H, GR 6, B 7, B 7M
Nickel Alloy Bolts :
ASTM / ASME SB 160 / 164 / 425 / 166 / 446 / 574 / 472 UNS 2200 (NICKEL 200) / UNS 2201 (NICKEL 201), UNS 4400 (MONEL 400), UNS 8825 (INCONEL 825), UNS 6600 (INCONEL 600) / UNS 6601 (INCONEL 601), UNS 6625 (INCONEL 625), UNS 10276 (HASTELLOY C 276), UNS 8020 (ALLOY 20 / 20 CB 3)
OUR SUMMARY:
Reviewer
Chhajed Steel & Alloys Pvt. Ltd.
Review Date
Reviewed Product
Author Rating





Domestic Area
Other Types Of Bolts