Washers Manufacturers, Washers Suppliers.
Washers Manufacturers in Mumbai, Washers Suppliers in Mumbai, Washers Exporters in Mumbai.
Washers Manufacturers in India, Washers Suppliers in India, Washers Exporters in India, Washers Importers in India.
Din, Astm, Bs Washers, Stainless Steel Spring Washer, Duplex & Super Duplex Steel Lock Washer, Alloy Steel Spherical Washer, Washer Manufacturer & Stockist In India.
Chhajed Steel and Alloys is one of the known wholesalers of SS Washers, which gives distinctive stunning credits to our customers like temperature confirmation, determined at taking off burdens, and so forth. Uses of Monel Flat Washers incorporate railroad, developing, truck and overwhelming mechanical gathering, mining, vehicle attempts. We give the equal in exceptional appraisals like Inconel Washers, Stainless Steel 310s and 310H Washers, Stainless Steel 316/316H/316L/316Ti Washers, Hastelloy Washers, Titanium Washers. Our offered Stainless Steel Punched Washers is getting ready plant conveyed using the higher thought of material and clear practices under the heading of our experts. These Nickel Machined Washers are made-up by utilizing the best thought of the metals that are being made using the known authorities of the business. Other than this, the showed Alloy 20 Round Washers is mass-made under the association of able experts, with the target that we can make confirmation to give clearing perfection over the displayed thing.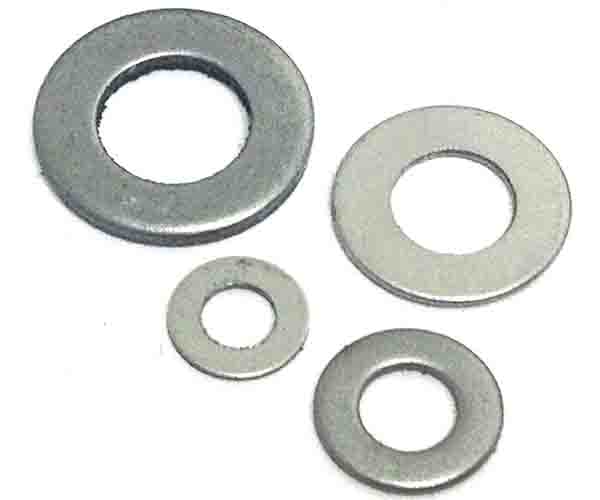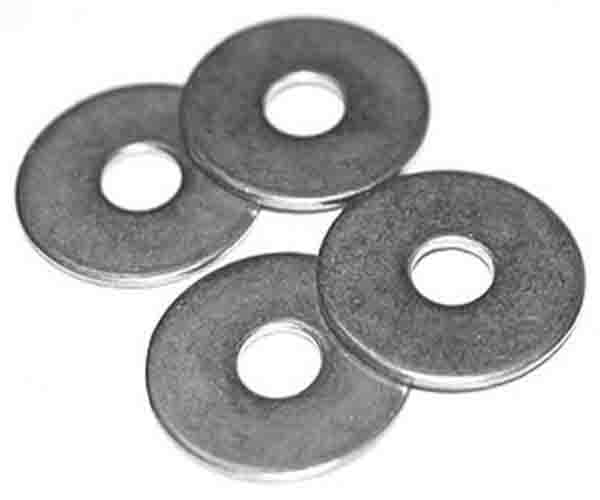 We have top level and present day gathering associations for affecting only the best thought of Aluminum To square Washers. The race between the makers of these things, to offer judicious Silicon Bronze Spring Washers by methodologies for the best quality, has been framed a huge amount of strain in the business that has at long last helped the demanders to get certified taking off nature of catch. We give a sweeping degree of these Duplex Steel Lock Washers that is reasonable in various estimations and sizes. Purchase SS Washers in advance driving cost from us.
Washers Specifications
| | | | |
| --- | --- | --- | --- |
| Standard | Length | Size | Type |
| DIN, ASTM, BS and all International Standards | | M3 - M56 | 3/6" to 2" | Custom Sizes | |
OTHER TYPES OF WASHERS
Stainless Steel Washer :
AISI 302, 304, 304L,316, 316L, 310, 317, 317L, 321, 347, 410, 420,904L etc.
Duplex & Super Duplex Steel Washers :
ASTM / ASME A815 UNS No. S31803, UNS No. S 32205, UNS No. S 31254, UNS No. S 31550, UNS No. S 32750, and UNS No. S 32760
Carbon Steel Washer :
ASTM A307, A193
Alloy Steel Washer :
ASTM / ASME A/SA 193 / 194 B 6, B 7/ B 7M, B 16, 2, 2HM, 2H, GR 6, B 7, B 7M
Nickel Alloy Washers :
ASTM / ASME SB 160 / 164 / 425 / 166 / 446 / 574 / 472 UNS 2200 (NICKEL 200) / UNS 2201 (NICKEL 201), UNS 4400 (MONEL 400), UNS 8825 (INCONEL 825), UNS 6600 (INCONEL 600) / UNS 6601 (INCONEL 601), UNS 6625 (INCONEL 625), UNS 10276 (HASTELLOY C 276), UNS 8020 (ALLOY 20 / 20 CB 3)
OUR SUMMARY:
Reviewer
Chhajed Steel & Alloys Pvt. Ltd.
Review Date
Reviewed Product
Author Rating





Domestic Area
Other Types Of Bolts